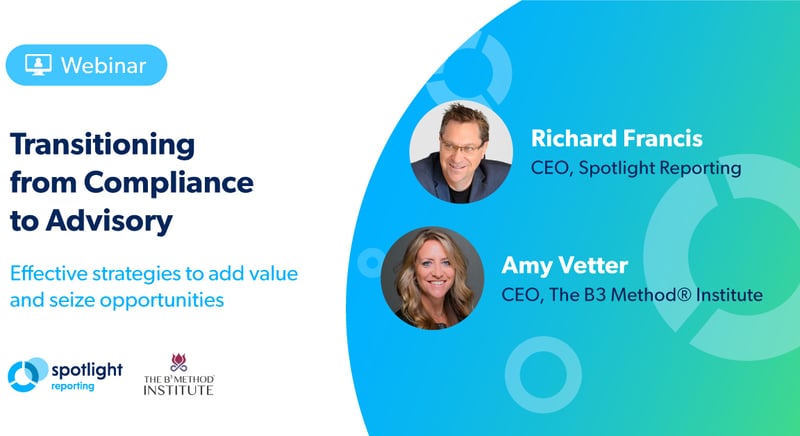 Find out what it takes to transition over to advisory services and why success is a marathon, not a sprint. If you want to go beyond focusing on draining compliance work in your firm, to doing more meaningful, life-changing work for your clients, then watch this webinar recording to find out how!
Richard Francis (CEO of Spotlight Reporting) and Amy Vetter (CEO and thought-leader from The B3 Method Institute) have come together to discuss:
The leap of faith and commitment involved when transitioning from compliance-only to advisory, and why you'll feel more fulfilled than a traditional accountant.
How to choose a pathway and ways to deploy, focus and resource an advisory firm.
Best practice for scaling up: execution, iteration, growing fees, and satisfaction!



About the speakers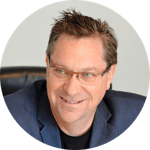 Richard Francis, CEO, Spotlight Reporting
CA, and a trusted advisor with 20+ years of advisory experience. As the director of a 'boutique' professional practice, Richard saw a need to improve analysis and forecasting for his clients. This led to him starting Spotlight Reporting – a global company and also the #1 reporting and forecasting app in the Xero ecosystem. Richard was also GM of Workpapers for Xero.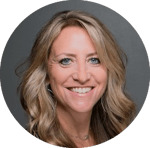 Amy Vetter, CEO, The B3 Method Institute
As an award-winning, C-level executive and board member, Amy Vetter partners with organizations to create go-to-market strategies that scale operations, brand awareness and customer success to increase retention and revenue growth. As an educator, keynote speaker, and author, she strives to inspire a culture of mindfulness when utilizing technology.