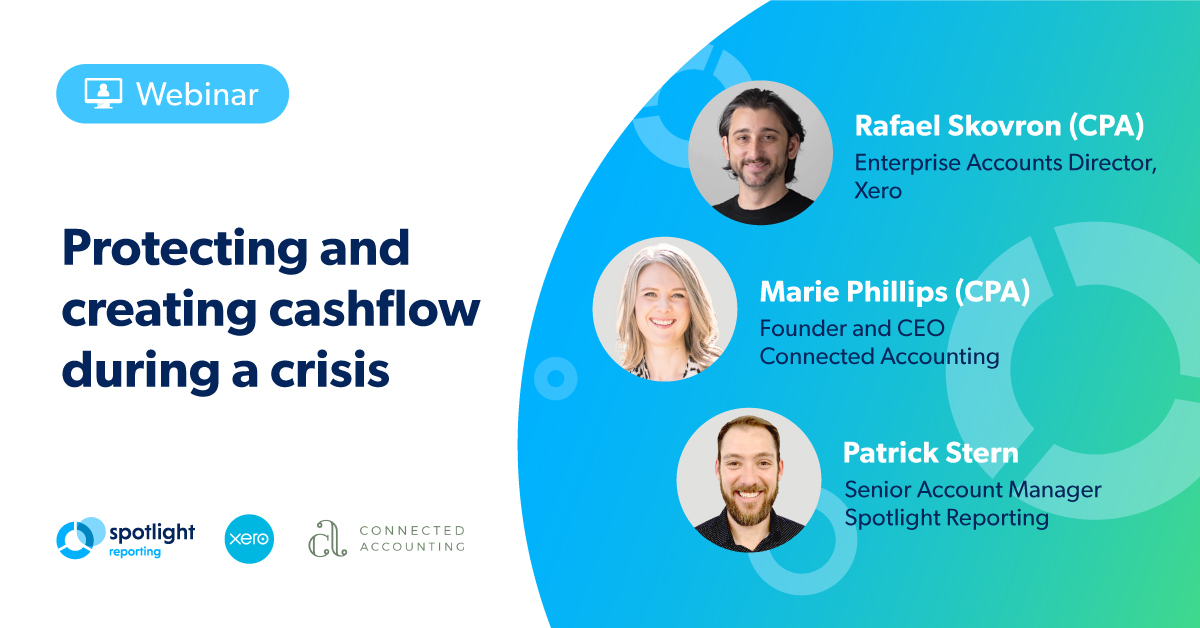 Cashflow is one of the most significant indicators of business survival right now. Accountants and business owners will need to brace themselves and focus on creating and protecting their cashflow position in order to ride out the crisis.

During this webinar, we're offering advice on how to stimulate and manage cashflow. Listen to Patrick Stern and our experts from Xero and Connected Accounting for a discussion on:
Key steps to develop a cashflow strategy and the best way to optimize it (grants/funding).

Forecasts that contain scenarios, why they're crucial for business survival, and how to create one.

Contingency planning and crisis management for cashflow shortages.

About the speakers

Rafael Skovron CPA, Enterprise Accounts Director at Xero
Rafael brings the best cloud accounting platform on the market to large accounting firms and advisors. He manages projects and milestones along their journey so that they can focus on their clients and reach their practice goals. His team provides innovation leaders the best opportunity for success in moving to the cloud with unparalleled access to Xero's global resources.


Marie Phillips CPA, Founder and CEO at Connected Accounting
Marie is an innovator, "cloud accounting" industry leader. With over a decade of experience in accounting services, she provides process efficiency consultation for her clients to automate their businesses and personal lives better. She started Connected Accounting LLC to be able to help more entrepreneurs, business owners, and individuals.



Patrick Stern, Senior Account Manager at Spotlight Reporting
As a dynamic business professional, Patrick's core area of expertise is providing strategic advice and nurturing relationships with advisors. He provides tactical insight for a wide range of clients across many industries and thrives on leveraging his consultative style and connecting his audience with the right solutions for long-term success.