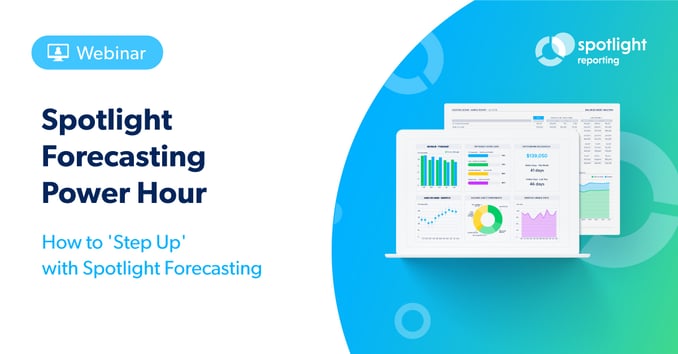 Changes are happening fast as a result of COVID-19 and economic uncertainty is affecting the accounting industry globally. Inaction can be the riskiest response to the uncertainties of an economic crisis.
Using Spotlight Forecasting you can 'Step Up' and help clients prepare budgets, forecasts, and scenarios which take into account a changing economic landscape.
During this webinar recording our Spotlight Forecasting experts will discuss:
How to use Spotlight Forecasting to build budgets, cashflow forecasts and scenarios.
An example report of what you could prepare for your clients today.