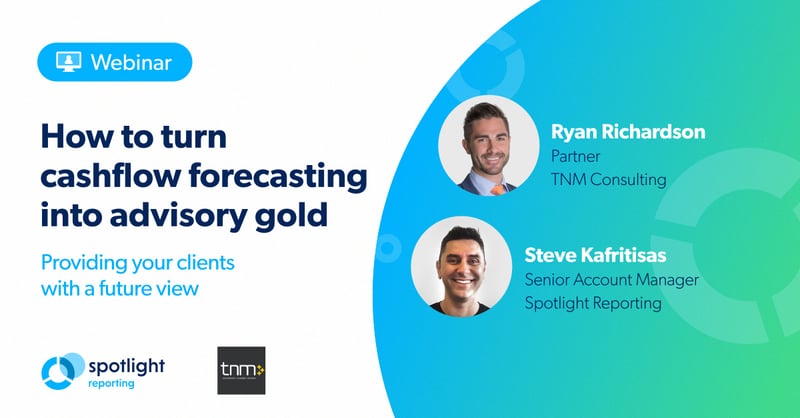 Here at Spotlight Reporting, we believe a cashflow forecast is the single most obvious and useful accounting output. It should also be the most profitable and valuable service, if done efficiently and sold with a 'value-based' mindset.
Ryan Richardson, Partner at TNM Consulting and speaker at this year's Xerocon Australia, captured value for his firm by preparing a forecast that went on to help his client secure funding for an $11 million project.
Watch the video recording where Steve asks Ryan about how he uses Spotlight Forecasting to engage his clients and help them achieve better business outcomes. During this 60-minute video, we cover:
Why every business deserves a forecast
Ryan's advice for choosing a client and preparing a timely, accurate forecast for them.
How Ryan presented the forecast to his client and the lender (NAB), and our best-practice presentation advice.
Our top tips for getting started with Spotlight Reporting and Forecasting.
Watch the video to get practical, actionable steps to prepare your own forecast and add value for your clients.
About the speakers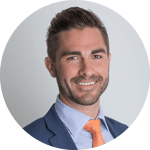 Ryan Richardson, Partner, TNM Consulting
As an accountant and advisor, Ryan has been working with Australian families and businesses for over 10 years. He believes that financial advice truly has the power to change lives, and his clients inspire him every day as he sees them turn their financial and lifestyle dreams into reality. Ryan knows the right financial advice can make a real difference at every stage of life, which is why he believes in building strong relationships.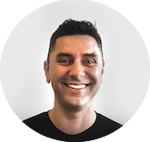 Steve Kafritsas, Senior Account Manager, Spotlight Reporting
Our Senior Account Manager in Victoria, Steve, has plenty of cloud experience and has helped small businesses succeed with Xero and Spotlight Reporting. Steve's background in accounting, small business and cloud experience gained over the years has allowed him to help accountants move into the advisory space.