Recorded Webinar: Growth Hacking Advisory Revenue
An Interview with Matt Smith - Bellingham Wallace (45mins)
Bellingham Wallace is an Accountancy firm based in Auckland NZ that prides themselves on making a positive difference to the people, business and communities they work with. It's about adding value through fresh thinking & expansive strategies that challenge the status quo. BW is a firm that instinctively works at the crossroads of accountancy & business advice with confidence & passion.
What we cover in this webinar:
How they earned over 50% Advisory Revenue within 5 years and are still growing - on track to 60%

How they identified clients and sold their services to clients

How they engaged clients and resource staff for recurring advisory revenue engagements

How they empowered their team to sell services

How their clients have benefited from a closer working relationship.
Plus a Q&A if time permits.
About presenter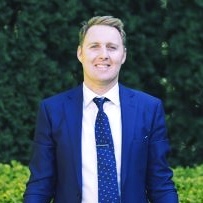 Matt Smith, Business Advisory Manager, Bellingham Wallace
Matt Smith is a Business Advisory Manager and a pivotal part of the Bellingham Wallace firm. Finding innovative solutions are underpinned with his more than a decade's experience working in SME's and globally listed companies to provide sound recommendations that take businesses to the next level. Matt uses the latest technology to ensure clients receive tailored real-time reporting and in-depth analysis.