Consolidation in the Cloud
Consolidated reporting doesn't have to be costly, slow and manual. It should be useful, efficient and transparent.
Preparing comprehensive consolidated reporting for multi-entity companies has been laborious, costly and lacking in timeliness for too long. That is no longer the case with emerging cloud technologies.
This whitepaper is a great source of knowledge for accountants who prepare consolidated reports for clients, the Board, franchisor or franchisees.
With real life examples, it offers guidance on how to:
Make consolidation regular, achievable and scalable using cloud technologies
Consolidate any number of related companies quickly and effectively
Easily consolidate multi-currency transactions and eliminate inter-company transactions
Minimise the manual transposition risk and outdated reporting options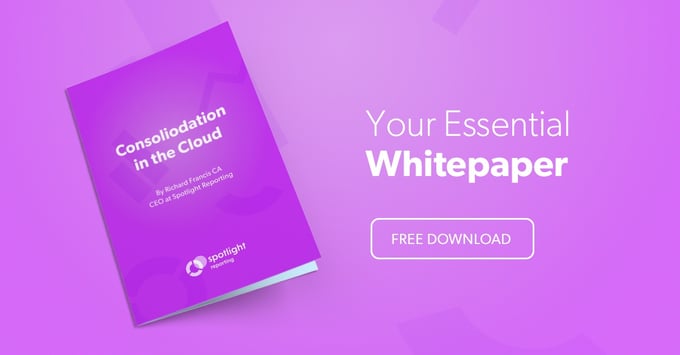 What's inside?
Section 1 - Fast creation of advanced consolidated reports + Case study
Section 2 - Aggregation and benchmarking + Case study
About the Author
Richard Francis, CEO at Spotlight Reporting
CA, and a trusted advisor with 20+ years of advisory experience. As the director of a 'boutique' professional practice, Richard saw a need to improve analysis and forecasting for his clients. This led to him starting Spotlight Reporting – a global company and also the #1 reporting and forecasting app in the Xero ecosystem. Richard was also GM of Workpapers for Xero.
Feel free to share this with your peers